Appearance
Edit
Greenland is a character that has an Eskimo hat on him.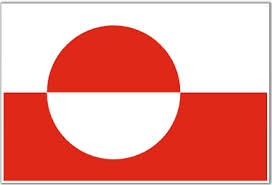 Power Shot
Edit
Shard Shot (Air Shot)
Edit
The Air Power Shot is the Shard Shot. Icy shards fall from the sky and make a cage around the opponent, allowing Greenland five seconds to kick the ball in the goal.
Iceberg Shot (Ground Shot)
Edit
The Ground Power Shot is Iceberg Shot. A giant iceberg slides into the opponent's goal never missing unless countered or blocked.
Icygore Shot (Counter Attack)
Edit
Greenland's Counter Attack is Icygore Shot. It's an ice ball that causes him to freeze while the ball is shot out of.
It's a costume that looks like an iceberg. If the opponent touches it he will freeze.
Kick +2
Speed +3
Jump +1
Power +2
Dash +5
Unlock Requirements
Edit
In the Amateur League make 10 goals in a single match without conceding a goal.
There are a lot of icebergs and icygores in Greenland that's the reason of the Power Shots.