Welcome to the Head Soccer Wiki, which is all about the game "Head Soccer" by D&D Dream, a soccer game for computer and mobile devices. Join this Wiki to learn MANY things you didn't know!
IMPORTANT: By editing or uploading on this Wiki, you indicate that you have read the Rules page and that you agree to abide by it.
PLEASE NOTE: We are NOT D&D Dream! This Wiki is a fan community about Head Soccer and is in no way affiliated with, authorized or maintained by D&D Dream.
| | |
| --- | --- |
| Wiki News | |
This wiki is currently working hard on the creation of new extensions, templates and pages for Death Mode features. Recently, the background, wordmark and front page all got a huge make over! Click here for more information.
Head Soccer Wiki is now on Twitter! Follow us to keep up to date with the Wiki and our YouTube channel by clicking here!
The wiki now has its own official YouTube channel! Click here for more information! Check out our latest videos below:
| | |
| --- | --- |
| Head Soccer | |
| | |
| --- | --- |
| Featured Article | |

Collage Stage 14 is a photo gallery of the fourteenth stage in Death Mode. The Obstacle in this stage is one of the very hardest: the Giant Swinging Axe. It will go at a steady pace, and stay like that for the whole game. If hit, you will not be damaged. The ball has a chance to stay on the axe for most of the game, wasting your time away. In Round 4, there will be two axes, going in the opposite direction and this is especially very hard. Your opponent in the boss round is Pluto, wearing the Rocket Costume. Pluto usually uses the following, successful tactic: right from the start he will walk towards the ball, head or kick it against the left swinging axe exactly so that the balls bounces from the axe right into your goal. And this all happens in less than a second. Before you will be able to play against Pluto, you have to beat his three henchmen. In this stage, there are usually very few goals scored, as it is tough to break through your opponent's defense while the giant swinging axe is in play. To make it even harder, this obstacle is capable of pushing players aside and even underground, the latter being a mistake also present on our Mistakes page.
---
Read the full article here.
More featured articles >
| | |
| --- | --- |
| The Community | |
Bureaucrats
Admins
Discussion and Content moderator
For more information, go to our Administration page.
Anonymous Contributors
Want to join our community? Click here to make an account! Signing up will give you more rights on the wiki and provides access to participate with the wiki's actions.
Forum
Check out everything in our Forums now! Be sure to view the News and Announcements Board to stay up to date!
| | |
| --- | --- |
| Important Pages | |
Any problems? See Help!
Want to learn more about the Characters? Click here to view a list of all Characters.
Want to see all Costumes? Click here to see a table with all Costumes in the game, including pictures, stats and effects!
Want to learn more about the Game modes in Head Soccer? Then visit here!
Want to see the Update History of Head Soccer? Click here to see an overview of all past Updates!
Want to know some insane tricks? Click here to see the Glitches page.
Looking for the best ways to stop, counter and use every Power Shot? Click here to see how to become a Power Shot master!
Want to know how to use every Costume? Visit our Costumes Guide here!
Stuck on unlocking a certain Character? This page might help you!
Gave up hope on winning the Death Mode? Visit this page and see if these tips can lead you to victory!
You got some incredible achievements in Head Soccer and want to share them? Here is the right place to do so!


| | |
| --- | --- |
| Polls | |
Want to give your opinion about all kind of topics, both Head Soccer and Head Soccer Wiki related? Click here and bring out your votes!
The new poll of the month has started! Click here to vote.
We also have the Head Soccer Wiki Awards, a yearly event, which you can see as a Wiki's oscars. It's held every May/June/July on the wiki and so, the polls are not opened yet. If they are open, vote for your best/funniest/sportiest/craziest/favourite users and see if you can also win a prize!


| | |
| --- | --- |
| Collaborate and Share | |
Got some great ideas how to improve the game? Click here!
Want to create your own Head Soccer rankings? You can do it here!
Got ideas of how to improve this Wiki? Don't be shy, suggest them here!
Got collage ideas, which you want FranceSwitzerland to create, add them here. (Add only things which have something to do with Head Soccer)
Got a question, but you don't know which user or admin you must ask? Click here to see the administration of all higher ranked users.
| | |
| --- | --- |
| Game news | |
| | |
| --- | --- |
| Twitter | |
| | |
| --- | --- |
| Chat | |
Join our chat to interact and have fun. Our chat is a virtual stadium, even with details like soccer balls and red and yellow cards!
<chat> </chat> 
| | |
| --- | --- |
| Forum Activity | |
<wikiaforum></wikiaforum>
| | |
| --- | --- |
| Languages | |
Deutsch - Nederlands - Српски/Hrvatski - Español - Vietnamese
| | |
| --- | --- |
| Head Sports Wiki's | |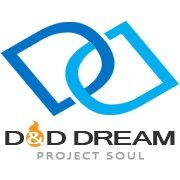 Community content is available under
CC-BY-SA
unless otherwise noted.